<< Previous | Next >>
Archive of Published Issues: 2019
Front Matter
Front Matter associated with this Archival Unit includes:
Metadata
Metadata associated with this Archival Unit includes:
Journal URL
http://jurnalbaca.pdii.lipi.go.id/index.php/baca
Title
BACA: JURNAL DOKUMENTASI DAN INFORMASI
Publisher
Pusat Dokumentasi dan Informasi Ilmiah – Lembaga Ilmu Pengetahuan Indonesia [PDII-LIPI]
Description
BACA: JURNAL DOKUMENTASI DAN INFORMASI
Keywords
Library and information science; Information resources; Documentation; Literacy information; Repository; Bibliometric; Librarianship
Language(s)
English (en_US)
Bahasa Indonesia (id_ID)

Publisher Email
redaksi.pdii@mail.lipi.go.id
Copyright

This statement is the author's commitment to respect copyright, both in terms of citing other people's work and the utilization of journal content. Where necessary, the author may send the Manuscript Authenticity Statement and/or the Transfer Copyright Statement that "the work is the original idea of author and has never been sent to another publisher and published in other publication".
The publication right of journal are journal manager property within author's knowledge, and the moral right of publication are the author property.
The formal legal aspect of utilizing a journal publication refers to a Creative Commons Attribution-Noncommercial-No Derivative (CC BY-NC-ND) license, which means that journal contents can be exploited freely in their original form and for non-commercial purposes.

LOCKSS system has permission to collect, preserve, and serve this Archival Unit.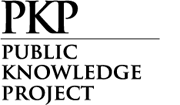 Open Journal Systems was developed by the Public Knowledge Project.